Note
This article is a part of Arduino / ATmega328p Embedded C Firmware Programming Tutorial. Consider exploring the course home page for articles on similar topics.
Introduction
In this tutorial you will learn how to Install Arduino IDE and Arduino Serial Drivers to uses any Arduino Hardware in your project.
Download the Arduino Software (IDE)
https://www.arduino.cc/en/main/software
You can directly download the Arduino 1.8.7 from the above link or visit Arduino's Download Page to choose between the Installer (.exe) and the Zip packages.
It is recommended to install using the above Execuatable Installer as it will install the required drivers and you don't have to intall it manually.
Installation Steps
Time needed: 5 minutes.
Installation Steps for Arduino IDE and Drivers
License Agreement

Please Accept the License Agreement to proceed with the installation process of Arduino IDE and Drivers.



Installation Options

Choose the options you required. If you are installing for the first time it is recommened to select the Driver option also.



Installation Folder

Select the preferred installation directory.



Installation Progress

It will take few seconds to minutes for the installation.



Arduino Driver Installation

Trust and install the Arduino Drivers.



Testing Arduino and COM Port Selection 

Connect the Arduino Board and open the Arduino Application. Go to Tools->Port and then Select the COM Port which represents your Arduino Board. If you are using a clone board then you may not see the "Arduino" after it.



Arduino Board Selection 

Select the Arduino Board that you are using. Select this carefully as wrong selection will lead to failed upload of program.



Processor / Microcontroller Selection 

Select the proper Microcontroller you have on your Arduino Board. Cross check and select the correct one as wrong choice will give programming error.



Test the Arduino Board using Blink Application 

Go to File -> Examples -> 01.Basics -> Blink and open the Blink Program of Arduino that will blink an on Board orange LED every 1 Second. This will verify your Toolchain and Hardware Setup.



Build your Arduino Program 

Select the "Upload" / "->" Arrow Button. The Sketch should Compile.



LED Blink Program Upload

After the program is flashed and you get "Done uploading" the On-Board LED should flash every 1 Second. This Confirms everything is working as expected. 


Manufacturing
Do you want to get your PCB manufactured? Check out PCBWay They have their own factory at Shenzhen, China and provides affordable PCB Manufacturing and Assembly Services. They can manufactur FR-4 , Aluminum, Rogers, HDI, Flexible and Rigid-Flex boards, with very reasonable price. Before you order you can check for quotation Online instant Quote .

If you want to know how to place an order on PCBWay Website and get your PCB Board manufactured in professional quality check out my step by step guide on PCBWay : How to Order Article.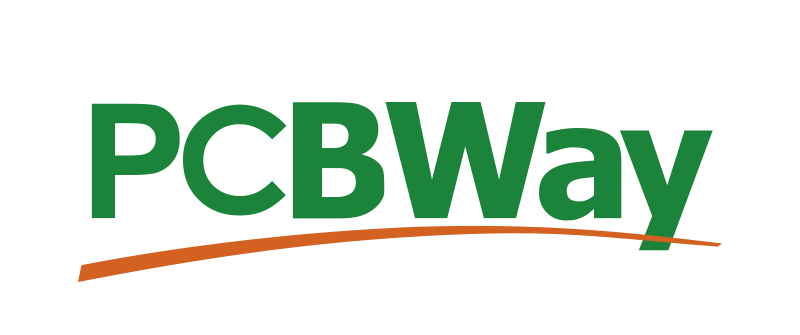 To check if the gerbers generated by your CAM software is correct you can view them on the Online Gerber Viewer. If you want to get any project assembled and mass manufactured then they also have a SMT & THT assembly service, which starts from only $30 with free stencil and free worldwide shipping. Learn More about their Assembly Service.
They have other services like Layout Design and also supports students with PCB and Project Sponsorship. It is a higly recommended company to work with. Learn more about PCBWay.